Spend a little green, then put a lot of green in this 4" green glass pipe we have for sale at Atomic Blaze. We already know green is your favorite color: it's the color of trees, leaves, weeds, herbs and flowers. Or parts of flowers, anyway.
You'll be feeling all-natural in no time smoking your favorite product out of this green machine! This glass pipe is durable and affordable. The glass is top-quality and the bowl feels as big as a flowerpot. You'll be a green thumb in no time!
Our Favorite Features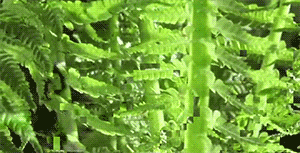 This 4" glass piece is perfect for smoke sessions on the back porch, hiking and any other outdoor pursuits you enjoy. Its color sets the right vibes, and it's big chamber and ripping carb will send you down the trail!
Sure, we love the color...but we really love the top-notch smoking experience this green monster dishes out! With it's large glass bowl and pleasant hand-feel, this bowl is grippable, rippable and portable. Fire this one up and you'll be budding in no time!
Specifications
Awesome green color

Thick glass

4" length

Sizable chamber

Premium carb
How To Use
Step 1: Fill the glass pipe with product
Sit down somewhere with a nice view and flick your lighter!
Step 2: Bring the green glass pipe to your lips
Raise the flame, but keep it away from your face!
Step 3: Light the bowl and inhale
Keep your finger on the carb.
Step 4: Clear the bowl of smoke
Release the carb.
Step 5: Blow the smoke out and enjoy the view!
Sorry, there are no reviews for this product yet.