Nothing says party like confetti and some good smokin'. But after you've burned a bowl, you don't want to clean up all that mess...that's why our 4" Triple Blown Confetti Pipe gives you the best of both worlds: all the party and none of the clean-up.
Whether you're packing it up for the team on a Friday night or just having a personal party on a Tuesday, this beautiful 4" pipe has all the makings of a perfect piece.
With a deep bowl, easy carb and perfect four inch length, this triple-blown 4" glass confetti hand pipe will be your everyday burnin' buddy in no time!
Our Favorite Features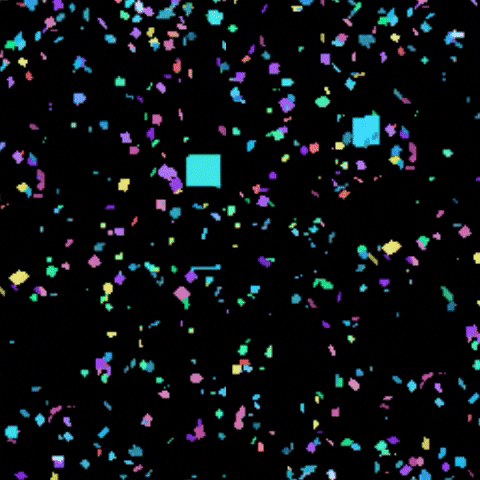 Tell you, this pipe has all the knobs and nooks that we look for in a good glass pipe. The knobs next to the carb increase grip, as do the undulations in the stem. You won't be dropping this piece...and even if you did, its strong borosilicate glass will protect your piece (within reason, now).
Plus, this bowl is a pleasure to look at: the opaque confetti pattern will keep the bowls resinous insides concealed for a nice view. Whether you're a hippie, a rasta, or just a fan of cool colors...this bowl will suit your smoker's tastes.
Specifications
Triple blown glass

Easy-to-reach carb on bowl

Pleasing pattern

Deep bowl
How To Use
Step 1: Place your ground product in the bowl
Pack it, but not too tightly!
Step 2: Raise the bowl to your lips
Place a finger over the carb.
Step 3: Light the bowl and draw air into your lungs
The bowl eventually will "cherry," or stay lit without your lighter
Step 4: Take the finger off the carb
Inhale to clear the smoke out of the glass bowl
Step 5: Get ready to party!
---
Availability:
Availability will vary depending on demand.
Sorry, there are no reviews for this product yet.