When you see clearly, you can really get a handle on things. That's a dad joke. But it's also true. And nothing will have your vision clearer than a few fat rips out of this 8" glass bong!
Plus, this durable water pipe has a built in handle so you can do two things: take it on the go and keep your grip while you rip! Since it's from Atomic Blaze, you know that this is a cheap bong and a one way ticket to liftoff!
Our Favorite Features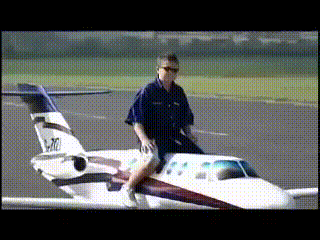 Look, we're not suggesting that you should find a miniature plane and ride around the runway on it. We're just saying that if you take enough huge rips from this cool water pipe, you will leave that strange airplane dad on the ground as you lift off into the sky.
That's our favorite feature: how absolutely ripped this water pipe will get you. It's perfect for daily smokers who need a durable, affordable glass bong that pumps smooth rips to your dome!
Specifications
8" length

Clear glass so you can see the smoke

Handle for grip

Durable glass

Generous chamber

Joint size: 14mm male

Diameter: 2.5"
How To Use
Step 1: Pack the bowl with ground product.
Get your lighter ready.
Step 2: Flick your flame and put it to the bowl.
Start to inhale!
Step 3: Suck until the chamber is milky with smoke.
Keep ripping!
Step 4: Pull the slide and keep inhaling!
This will clear the chamber of smoke!
Sorry, there are no reviews for this product yet.