Just because you're on the go doesn't mean you can't keep smoking strong. This silicone-wrapped metal pipe is literally perfect for any adventure. This smoke pipe won't break in your bag, pocket or purse. Plus, it has a keychain attached.
You can clip that to the inside of any bag. If you're a truly bold smoker, clip it right onto those keys! You can elevate any situation with this durable hand pipe.
Our Favorite Features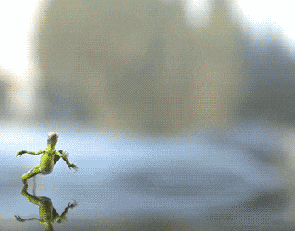 Blaze out of this piece before you head to your next destination and you'll feel like that frog, running across a pond. Obviously, the way this pipe lets us blaze when we're on the move is our favorite feature.
Sometimes a vaporizer just won't cut it. The keychain keeps this piece squarely where you need it, when you need it. Plus, since you're shopping at Atomic Blaze you know that this piece is as affordable as it is durable!
Specifications
Iron bowl

Keychain

4" length

Super portable

Heat resistant silicone
How To Use
Step 1: Clip the bowl to your keychain.
Now get to where you want to smoke!
Step 2: Arrive at your destination and unclip the bowl.
Get your product ready.
Step 3: Pack and light the bowl.
Inhale!
Step 4: Draw until the bowl cherries.
Now pass it to your friend!
Sorry, there are no reviews for this product yet.