There truly is nothing worse than not being able to smoke because of a windy day and a low-quality lighter. Specifically designed for maximum wind resistance, these refillable butane lighters are perfect for any outdoor smoker.
Luckily for you, those days are finally over, thanks to the Blink Windproof Lighters from Atomic Blaze Online Smokeshop.
Their compact size makes them ideal for traveling, easily fitting into any purse, pocket, or other small space. They even come in a variety of fun colors, so you will have no problem finding the right lighter for you!
Never Let the Wind Stop You Again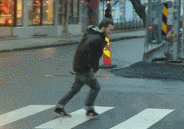 Blink Torch and Lighters are known for their high-quality lighters in the torch and dabbing community, and these lighters are no exception. Not only are these lighters super windproof, they also come equipped with an adjustable flame height that boosts their effectiveness to a whole new level and allows you to customize to your preference.
And if that's not enticing enough, these lighters are even refillable so you don't have to waste money buying lighter after lighter. Simply refill with more butane to keep on lighting up!
Specifications
Width: 5.0 inches

Height: 6.0 inches

Windproof

Adjustable flame and temperatures

Available in many colors

Compact and portable

Refillable
What's Included
Blink Neon Mini Torch Lighter
How to Use
Some tips to get the most out of your lighter:
Step 1: Ensure the Blink Torch Lighter is Filled Properly

Make sure to fill your lighter properly to prevent leakage and serious damage. Avoid purchasing low-quality butane, and cans with metal tips work best for refilling.
Step 2: Managing the Flame Height on the Lighter

Adjusting the flame height at the lowest portion of the bottle will reduce harm and damage.
Step 3: Always Test Your Lighter

Fill the lighter for about five seconds, reset the adjuster, and test to see if the flame is strong before using.
---
Here's some advanced tips for using our Windproof Lighters:
Step 1: How to Refill Your Blink Torch Windproof Lighter

When it's time to refill, make sure to do so properly to avoid any leakage or damage to your lighter. Metallic butane cans are safer and better for filling than plastic.
Step 2: Where to Refill Your Lighter

Always refill in a well-ventilated area to avoid any dangerous fumes and prevent burns.
Step 3: How Long to Fill Your Blink Torch Lighter

Fill for about five seconds, making sure to prevent overflowing. Overflowing can be very dangerous by causing harmful leakage.
More Information about Blink Torches and Lighters
Blink Lighters, Blink Torches and Blink Table Top Butane Dab Torches come with a 1 year warranty against product defects. If you have a warraty question about your Blink Lighter, please contact the manufacturer directly for support and service on your butane torch.
You can reach Blink Torch Customer Service here:
Blink Torch Warranty Repair
7260 Sycamore Canyon Drive
Riverside, CA 92508
(951) 842-6100
Availability:
Color variations availability depends on demand
Sorry, there are no reviews for this product yet.