Sometimes you just need to bring the hammer down. Whether it's after work, in the morning or on the weekend, a hard hitting dab session will unwind your mind in no time. For a heavy duty dab session, you need a heavy duty dab tool.
This hammer dabber is a sturdy glass tool for steady smoking. Since you're buying this cool dabber tool for your dab rig kit from Atomic Blaze, you already know that the price can't be beat.
Our Favorite Features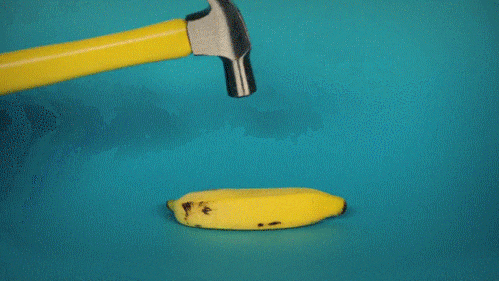 Bananas, right?
Don't stare at it too long, though. It'll hypnotize you. Especially if you've been cooking up some dabs with this hammer dab tool! We love the heavy duty feel of this particular dab tool. It is hefty and cool looking, but also deeply functional.
The tool is large enough to scoop giant dabs but precise enough to get those tiny little ones, too! Plus, we love that it's a tool designed after a tool.
Specifications
Hammer

Heavy duty

Glass dabber tool

Length: 125mm

Diameter: 7mm
How To Use
Step 1: Get your dab essentials ready for a session.
Get your product out of its container.
Step 2: Prepare your dab kit.
Use whatever hand position is most comfortable to you.
Step 3: Use the hammer dab tool to scoop product up.
Almost there!
Step 4: Now place the product on your hot banger.
Inhale!
Sorry, there are no reviews for this product yet.