Ready, aim, fire up the dabs! After you load this machine gun dabber with product and aim for that super hot banger, you'll hit a bullseye.
Perfect for rapid-fire dabbing, this machine gun dabber gives your smoke session a classic twist. Go commando with this dabber. Not that kind of commando, though.
Our Favorite Features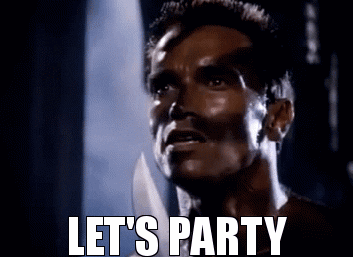 You've got to respect Schwarzenegger. He battled the Predator then became governor of the original weed state! Dabs were probably invented there and smoking dabs rules!
This dab tool is made from glass and won't break on you. Plus, since you're buying from Atomic Blaze you know you're getting the highest quality smoker's gear at the lowest possible prices.
Add a dab rig and torch to build your own dab kit.
Specifications
Durable dab tool

Machine gun

Perfect for rapid-fire dabbing

Length: 135mm

How To Use
Step 1: Get your product.
Get the machine gun dabber ready.
Step 2: Scoop up a dab with the dabber.

Ready the product.
Step 3: Get your heating element hot.
Get ready!
Step 4: Place the tool to the banger.
Rip that smoke!
Great addition to my collection. Sturdy, works great