This marble flower dab tool will put a little spring in your smoke session. This tool brings classic flower-power vibes to the table and is built from super sturdy glass. With this tool, it can feel like springtime 365 days of the year.
Whether your a tie-dyed in the wool hippie or just a nature enthusiast, this dabber tool will freshen up your next smoke session. Plus, since you're shopping at Atomic Blaze, you know the tool is as durable as it is affordable.
Our Favorite Features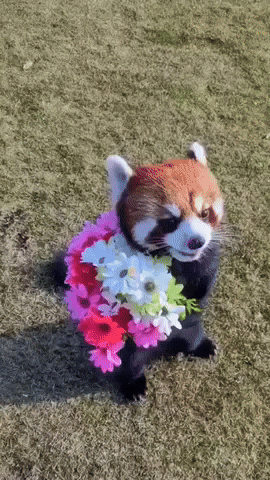 We're not saying that this dabber tool will make you feel like that absurdly cute puppy is bringing you flowers. We're just saying using this flower-power dab tool is the next best thing.
We always love naturally themed smoking accessories. They remind us where the goodness comes from. This dabber tool gives you a fun and cool connection with nature!
Specifications
Flower design

Marble

Glass dabber tool

L=120mm
How To Use
Step 1: Gather your dab essentials for a smoke session.
Sit down and prepare for a good time!
Step 2: Ready the product you plan to dab.
Get the dabber tool ready.
Step 3: Take the dabber tool and scoop product onto the tip.
Be sure to get just the right amount of product.
Step 4: Put the tool to your heating element and inhale!
Now you're dabbing.
Sorry, there are no reviews for this product yet.