When you don't want to be weighted down, the thick glass Rasta Chillums have you covered. They're extremely lightweight with a classic Rasta design. This product is handmade from heat resistant borosilicate glass, you'll never have to worry about your piece cracking due to excessive heat, but don't torch it.
These rasta chillums are the perfect piece for any smoker looking to switch up their usual collection of glass bats, and our online smokeshop has the perfect glass chillums for you! The unique rasta design will make you stand out from other smokers, and the super smooth hits will make you feel like a boss.
All in all, these chillums are unequaled in both personality AND satisfaction.
Why We Love These Rasta Chillums?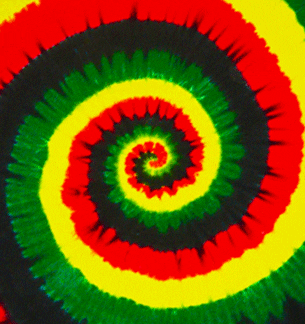 If you're a smoker on the move, the glass Rasta Chillums offers a simpler and more portable alternative to the average glass handpipe without compromising the satisfaction of your smoke sesh. These glass pieces will easily fit into any purse, pocket, or pipe case. You can enjoy smoking almost anywhere without the hassle of rolling your own or transporting a larger triple blown glass pipe, especially if you're only wanting a few hits here and there.
Specifications
7mm wall thickness

Made from top-quality borosilicate glass

Durable and heat resistant

Lightweight and portable

Sleek and unique rasta design
How to Use
First time trying a glass rasta chillum?
Step 1: Always Break Up Your Tobacco- Preferrably With a Grinder

Grind up your tobacco product of choice and pile onto a flat small metal rolling tray.
Step 2: How to Load Your Rasta Chillum

Press the end of the chillum into the pile, and press in with your finger to make sure it sticks.
Step 3: How to Light Your Glass Chillum

Put your mouth on the mouthpiece and, using a lighter or other heating element, light the other end.
Step 4: How to Avoid Inhaling Ash

Make sure to inhale lightly and slowly to avoid sucking any ash into your mouth.
---
Availability:
Availability depends on demand
Excellent craftsmanship. Fun colors. Heavy thick glass. Great customer service & fast shipping! Will buy again!