When you find yourself wanting a change of pace from your usual smoking routine, try Twisted Hemp Hang 10 mango twisted hemp wraps. These flavored hemp wraps are the perfect option for creating a delicious, potent wrap.
And, they're easy to use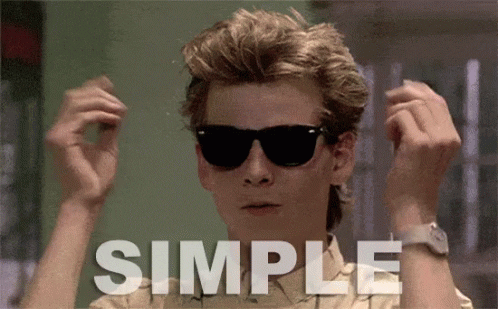 Flavors:
Vanilla Smooth
Hang10 Mango
Just Hemp
Honey Citrus
What Makes Twisted Hemp Wraps Unique
Simply utilize one of our metal grinders to grind up your tobacco to your liking and unroll the mango hemp wrap. Pour your dry tobacco inside the wrap and then roll the wrap along the serrated edge for easy sticking. Once it has been rolled up tight, you're ready to smoke.
After you light our twisted hemp wraps, plain rolling papers or wraps simply aren't an option anymore. The delicious yet subtle aroma of mango, vanilla, honey citrus and all natural hemp will add a unique layer of flavor to your smoke sesh, pairing perfectly with the scents of your favorite tobacco products.
Not too overwhelming but tasty enough for you to notice, Hang 10 has found the perfect balance within their twisted hemp wraps. As a whole, enjoying these delicious wraps will do wonders for your smoking experience, and all at affordable prices.
Smoking hemp wraps shouldn't be expensive. That's why we provide our Hang 10 mango twisted hemp wraps at inexpensive prices, appealing to budgets of all types. We all deserve a flavorful cigarette every now and again, and Atomic Blaze online smoke shop can make that happen.
Coming in two-packs with filtered tips already added, you and a friend (or, maybe just you) will be set to have the perfect night in. We also offer affordable grinders, torch lighters, and rolling trays to complete your hemp rolling experience.
So, the next time you're jonesing for a change of smoke, turn to Twisted's mouthwatering hemp wraps to level up your smoke game and completely transform the way you enjoy tobacco.
Specifications
Comes prepared to be rolled with a serrated edge

Delicious flavor

Easy to use

Filtered tips included
How to Use
Step 1: Pull out a hemp wrap roll

When you open the resealable bag you will find two rolls, pull one out, and let one of the filter tips drop into your hand. The wrap is rolled in an easy to remove cellophane and a packing straw. Get the wrap free.
Step 2: Adding your product

Hold the wrap the wide way with the serrated edge on the bottom. Pour your tobacco smoke product into the middle of the wrap and roll it back and forth, like you were using a rolling paper, to make a mold. Then press the serrated edge into the mold with your thumbs, it should stick pretty well.
Step 3: Roll it up

Now roll it up. It should be easier actually than rolling papers, but don't roll to hard or the wrap will rip. Just like a rolling paper, you will lick the top of the wrap the long way before finishing the roll. Stuff the filter tip into one end and use your lips and fingers to form the wrap around the filter tip. Set it aside for a little while before smoking to let it dry just a little.
---
Availability:
Availability of flavors will vary depending on demand
Sorry, there are no reviews for this product yet.