Description
With the Atomic Blaze deluxe rolling essentials bundle, you'll finally have all the classic items you need to roll the perfect joint or blunt. This complete smoking set includes premium Twisted Hemp wraps, Greenback's rolling papers, a metal rolling tray, a large acrylic grinder, and a blink lighter.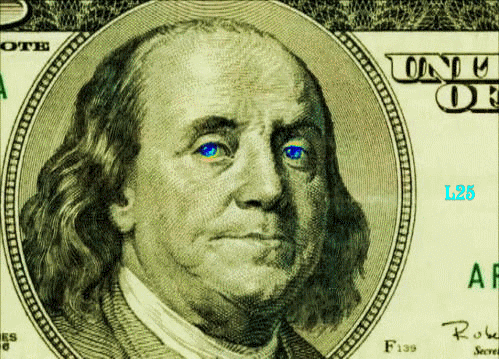 With this impressive bundle, you'll have everything you could want to enjoy the perfect smoke sesh. Not only does the Atomic Blaze deluxe rolling essentials bundle provide you with reliable and high-quality items, but it is also considerably cost-effective. Your days of being overcharged for lower-quality rolling papers, tips, trays, and grinders are officially over.
What Makes This Deluxe Rolling Essentials Unique
Premium Twisted hemp wraps are crafted from the purest single-source hemp available, on top of containing no genetically-modified organisms. As best-in-class pure hemp tips, Twisted Hemp wraps have a smooth, balanced taste you'll love.
In addition, Greenback's rolling papers, which include 20 papers per booklet along with rolling tips, lend your joint an elevated look. Not only is each paper printed with a $100 bill graphic, but they're made simply from natural plant fibers, non-toxic vegetable oil coloring, and organic sugar glue.
Being composed of earth-friendly ingredients, Greenback's rolling papers are all-natural, vegan, non-GMO, and unbleached, guaranteeing them a premium look, feel, and completely healthy smoke.
While the Twisted hemp wraps and Greenback's rolling papers are unique and trendy items perfect for any avid smoker, the metal rolling tray, large acrylic grinder, and blink lighter are essentials that every smoker's collection thirsts for.
With the large metal rolling tray, you'll no longer know the fuss of wasting dry herb while rolling. Further, the large acrylic three-chambered grinder, featuring circular grips for faster grinding, will pulverize your herb with heightened precision.
And, of course, who can ever pass-up a blink lighter? As an essential, no smoker can get enough of these disposable lighters. They are presented in a classic style with an adjustable flame.They are ideal for every bowl, joint, or hemp wrap.
Give yourself the smoking accessories you deserve and purchase Atomic Blaze's deluxe rolling essentials bundle now.
---
Specifications
Type: Smoke Bundle

Material: hemp, metal, plastic, butane

Pack of 2 Twisted Hemp Wraps

Pack of Greenback Rolling Papers

Metal Rolling Tray

Blink Lighter

Acrylic Grinder

Durable design

Easy to store and transport

Highly Portable
---
What's Included
Twisted Hemp Designer Blends premium hemp wraps

Greenback's rolling papers and tips, booklet of 20

Large metal rolling tray

Large acrylic grinder

Disposable blink lighter

Durable design for all the components

Discreet delivery

Secure packaging to make sure your product is delivered safely

A great smoke experience
---
How to Use a Deluxe Rolling Essentials
This hemp wrap and joint bundle provides everything you need to roll a long lasting hemp blunt and super stylish joints. This bundle contains everything you need for an amazing smoke experience for you and your friends.
How to Use a Large Plastic Grinder
Pull the top of your grinder free and you will see the teeth of the grinder. Push your herbs into the teeth and then push the lid back onto the top of the grinder, smashing your stash until it closes entirely. Begin twisting the top around and then back and forth until it swivels easily.
How to Use a Rolling Tray
With your ground up stash now safely piled onto your rolling tray, you can begin setting up for the rolling process. Make sure you hold your hands, or your rolling machine, over the tray while you roll either joints or hemp wraps. This way, if any of the ground up herbs fall free from the rolling paper, they will land back on the tray making sure you can easily scoop it back up.
How to Use Greenback Rolling Papers
Please read through this joint rolling instruction entirely before beginning to roll.
The Greenback Rolling Papers are a very fun way to smoke, with Benjamin Franklin giving you his approving look. Carefully pull a paper free from the pack and lay it on your rolling tray. Then, pull a filter tip free from the pack.
Start with the filter tip by locating the perforated edge first and begin rolling the tip tightly from that end to form a tight spiraling cylinder. Set it aside on the tray for the time being. You will see it unravel a little. That is ok, it is easy to tighten up again.
Take the rolling paper and identify the side of the paper with the $100 bill print, and turn that away from you so that the unprinted side is facing you. Now, identify the glue strip running along 1 of the wide edges of the paper and make sure that edge is on top.
You may want to start with the rolling paper by folding it lightly in half, holding it the wide way. Now, pinch some of your finely ground up stash and line the center of the paper leaving enough room for the filter tip on one end. With both of your hands, begin rolling the paper back and forth with your thumbs on one side and fingers on the other until a nice solid mold, the shape of a joint, has been made of your stash.
Some herbs may fall out until you become more practiced, but fear not, your rolling tray will have caught them. Here comes the tricky part. You now need to roll your herbs almost to the end of the rolling paper so you can fit the edge of the paper over the molded stash and under the other side of the paper. It may take a few tries, but that is ok, we have all been there.
Once you have managed to get the edge of the paper to roll over your herb mold and under the edge of the side of the paper furthest from you, finish rolling the joint until you get close to the glue strip. Lick the glue strip like you were licking an envelope. Then finish rolling your Greenback joint.
Now, pick up the filter and quickly tighten it up again. Insert the tightly rolled filter tip into the end of the joint you left a little room for. If some of your molded stash is blocking it, just push hard until the filter tip is all the way in. It will then unravel a little and create a firm hold onto the end of the joint. You may want to wet the paper around the filter with your lips to really hold it in place.
How to Use Twisted Hemp Wraps
Please read through this hemp wrap rolling instruction entirely before beginning to roll.
Hemp wraps are a healthier alternative to tobacco leaf that can contain nicotine. Hemp also goes better with your dry herbs than tobacco. Twisted Hemp wraps provide a smoking experience most comparable to smoking a blunt.
Twisted hemp wraps come in a resealable package to help keep them fresh. After opening the package, make sure to reseal it to preserve the other hemp paper in the package. Wraps can dry out and are unusable all dried out.
You will find 2 already prepared filter tips in your hemp wrap package. Go ahead and set one aside on your rolling tray. Now pull out one of the tubes of hemp wraps. It will be rolled with a plastic covering that you will pull it free from. Also, a packing tool can be found in the middle of the rollup to preserve its shape and for later use. Set it aside.
Make sure you grind up plenty of your dry herbs. Twisted hemp wraps can hold about 3 times what your typical joint can hold. About 3 grams. Drop the smoking product onto your rolling tray out of your herb grinder.
The hemp wrap will want to roll up on you, so no need to fold it. There is no glue strip on hemp wraps like on rolling papers. These all natural wraps become pretty sticky when they get wet by themselves. Instead, look for the serrated edge and make sure it facing down and edge of the paper closest to you.
Now, start placing your ground up product in the center of the paper the long way. Make sure to leave enough room on the end for your filter. Then begin rolling the paper back and forth with your thumb and fingers making a strong mold of your ground up dry herbs.
Once you have made the mold, press the serrated edges of the wrap into the mold with your thumbs to help it create a grip. Then rolling the wrap all the way around should be easier. Before you finish, give a solid lick to the top of the paper. Don't be shy. Then finish sealing the wrap. Pick up the packing tool, if necessary, and use it to help pack any loose herbs back into the wrap on either end.
Now take the premade filter tip from the rolling tray and insert it into the end of the wrap where you left some room. After inserting the tip, you should use your lips to wet the end of the wrap to help the hemp paper form around the filter. Set is aside for a while before smoking to let it dry a little.
Once you are ready to start smoking, place the filtered end in your mouth. Take your blink lighter and give the end a nice bright red cherry. The flavors of the hemp wrap should help take your smoking experience to a whole new level.
---
Dimension
Twisted Hemp Wraps
┼ Height: 7 inches
┼ Depth: .25 inches
┼ Width: 2.5 inches
┼ Weight: 2.00 ozs
Greenbacks Rolling Papers
┼ Height: 2 inches
┼ Depth: .25 inches
┼ Width: 4.5 inches
┼ Weight: 2.00 ozs
---
Material
Metal

Glass

Plastic

Butane

Hemp
---
If Your Deluxe Rolling Essentials Arrives Broken
If your Deluxe Rolling Essentials arrives broken, take a picture immediately and send it to heather@atomicblaze.com. A replacement will be sent right away, as long as it complies with our returns and refund policy.
Availability:
Availability will vary depending on demand.
Sorry, there are no reviews for this product yet.