For herb connoisseurs or amateur smokers that are willing to take their dab setup to the next level, Atomic Blaze's Premium Concentrate Bundle Dab Kit is the way to do it.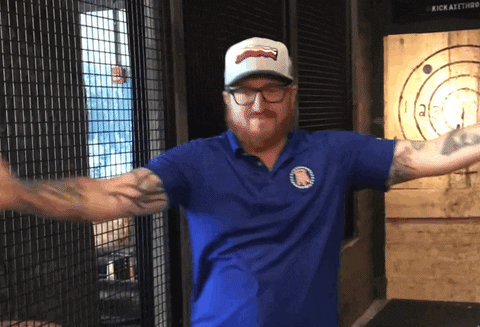 This bundle comes with a beautiful thick glass convertible dab rig, an entire set of stainless steel dab tools and much more, giving you everything you need to prepare your concentrate journey.
This dab kit also features one of the most fashionable and durable butane torch lighters available, containing enough power and capacity to last dab after dab.
It also comes with up to five stainless steel dabbers with different designs that can be used to easily collect your concentrates, scrape up concentrates, and also help load dabs of all sizes.
What Makes This Concentrate Bundle - Dab Kit Unique
The star of this bundle is the glass rig. It has a nice thick removable glass bowl and a removable quartz banger nail. It stands 6 inches high and easily converts into a water bong for dry herbs when you are ready to set the concentrates aside.
In this premium bundle dab kit, the nail is a 14mm male banger with a thin bowl that provides a perfect melt without being burned.
The design of the stainless steel dabbers in this kit makes them easy to hold so you can toke safely and responsibly.
Lastly, we cannot forget about the added circle silicone jar. This silicone jar is an aftermarket container that is the perfect accessory to keep your dabs moist and hold their structure over time. The container features different colored hues to give your concentrate a stylish home.
It also comes with an Atomic Blaze Smoke Shop rolling tray to safely store your concentrates and stash during your session.
All in all, this Premium Concentrate Dab Kit bundle has absolutely every accessory you could need to become the dab expert you've always wanted.
---
Specifications
Type: Dab kit bundle

Material: Plastic, metal, quartz, silicone, butane

Height: 6 inches

Length: 5 inches

Weight: 16 ozs

Durable design

Easy to store and transport

Adjustable and Portable
---
What's Included
(1) 6 inch convertible dab rig

(1) removable quartz banger nail

(1) removable glass bowl

(1) Blink Edge Torch Lighter

Set of 5 stainless steel dab tools

(1) rolling ray

(1) silicone container

Refillable butane tank come with torch lighter

Discreet delivery

Secure packaging to make sure your product is delivered safely

A great smoke pipe
---
How to Use a Premium Concentrate Bundle - Dab Kit
A dab kit has many components and it is important that you make sure to use it safely and store it away properly. The convertible dab rig means that you can use it either as a classic bong with dried herbs, or as a dab rig for concentrates.
The glass bowl is removable and can be swapped out with the banger nail whenever you need to make the transition. The stainless steel dab tools are meant for concentrates to help you safely handle the extremely hot concentrates effectively.
The rolling tray and silicone containers are for storing your smoke products during your sessions and afterwards. The butane torch is to heat your banger nail when using the glass rig.
How to Use the Dab Rig
Like a water pipe, you use water in a dab rig to help cool down the smoke and make the powerful hits less harsh. Add just enough water to cover the bottom of the glass stem inside the base of the rig.
Before adding your concentrates to the banger nail, heat the nail with the butane torch to make it very hot. Let it cool for a few moments and then use your dab tool to slice off a gob of concentrate.
Using the stainless steel dab tool with the concentrate stuck on the end, stick it in the bowl of the hot banger nail while inhaling from the mouthpiece. Swirl the concentrate around making sure not to touch the nail with your finger or bare skin.
You must let the banger nail cool down before removing it or use some sort of oven mit to pull the nail smoothly from the rig. Make sure to set the nail down on something heat resistant like a rolling tray or dab mat.
How to Use the Water Bong
When you are ready to convert the rig into a bong, remove the banger nail and replace it with the glass bowl provided in your dab kit. Add water to the pipe just like you would for dabbing.
Pack your bowl with dry herbs you ground up with your grinder. Pack it into the bowl, but not too tightly. Use a regular butane lighter, not a butane torch, to corner the bowl so as not to waste your stash.
Place your mouth on the mouthpiece and inhale. Once the water pipe is filled with smoke, pull the glass bowl from the pipe to release the air and you will pull the remaining smoke from the pipe.
How to Use the Accessories that Come with the Concentrate Bundle - Dab Kit
There are many accessories that come with the Concentrate Bundle - Dab Kit for your convenience.
Stainless Steel Dab Tools
There are 5 different dab tools provided in your dab kit. If you closely look at the ends of each tool, you will see that each serves a different purpose. SOme are for slicing through your concentrates, while others are for applying the concentrate to the hot banger nail and others are for scraping and cleaning your rig.
Round Silicone Container
The colorful silicone container is for storing your concentrates either during your smoke sessions or when you are taking a break. The silicone is heat resistant and also allows you to easily remove your concentrate when it would stick to many other materials, resulting in wasted concentrate. You can place the cap on the container as well making it a discreet concentrate container.
Blink Edge Butane Torch
The Blink Edge Torch is for heating your banger nail before applying your concentrates to the nail when dabbing. There is a trigger on top of the torch at the back that you use your thumb to compress. Compress the trigger slowly to let a little butane flow before clicking the trigger home. Make sure to use the torch responsibly by pointing it away from yourself along with any other people or animals.
Atomic Blaze Online Smoke Shop Rolling Tray
The Atomic Blaze online headshop rolling tray is for storing dry herbs, concentrates, hot banger nails and for rolling joints or packing RAW cones.
How to Clean Your Convertible Dab Rig
Like any other smoke pipe, convertible dab rigs require cleaning. You can use pipe cleaners, isopropyl alcohol and hot water to clean it occasionally. Try using alcohol swabs to clean the dab tools, rolling tray and silicone container.
---
Dimension
┼ Height: 6 inches
┼ Depth: 5 inches
┼ Width: 3 inches
┼ Weight: 16.00 ozs
---
Material
Plastic

Metal

Glass

Silicone

Stainless steel
---
If Your Premium Concentrate Bundle - Dab Kit Arrives Broken
If your Premium Concentrate Bundle - Dab Kit arrives broken, take a picture immediately and send it to heather@atomicblaze.com. A replacement will be sent right away, as long it as it complies with our returns and refund policy.
Availability:
Availability varies depending on demand.
Sorry, there are no reviews for this product yet.