Product Overview
Description

Are you looking for an entry level glass bong or a small colorful glass bong that packs a punch? Look no further and snag a new 5" mini bong in your favorite color.
This glass bong features eye catching colors, a glossy finish, and huge bowl size, this mini bong offers exceptional control and potency right in the palm of your hand.
Meanwhile, the glass bowl stem holds a nice amount of water and attaches tightly to the chamber, which means there is no need to stress about leaving residue once your session is over.
The portability of a bubbler this size has a unique glass pipe style that uses a simple finger carb hole on the side rather than a regular slide for greater control of airflow and ease of use.
What Makes This a Unique Glass Bong:

Although they have an extensive and eventful history, for the most part, ordinary bongs are bigger and hardly portable — but this 5-inch bong is perfect for everyone from the novice to the experienced smoker. Don't let its size fool you because it's true what they say, big things come in small packages.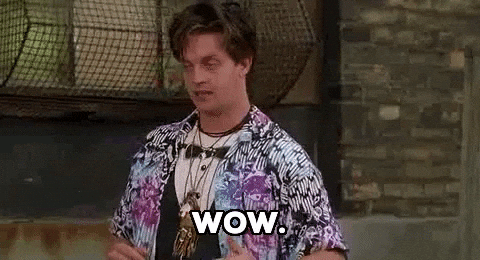 If you like convenience, thanks to its size, you don't have to struggle fitting a whole bong in your small backpack or purse — which is exactly what makes this an attractive piece.
What's even more? The built-in downstem and bowl are removable, making this mini pipe easy to clean and maintain.
It will give you a good grip after every rip, and it features a flared mouthpiece crafted from durable, high-grade borosilicate, offering nothing more than strong resistance against breaking and the accomplishment of powerfully smooth hits again and again.
Just add a little water into the bong so it covers the stem of the bowl and you can literally carry out the smoking experience you desire.
Specifications

Type: Water pipe

Height: 5 inches

Material: Glass

Weight: 0.49lb (223g)

Removable downstem/bowl

Lightweight and compact size

Vibrant-colored base and mouthpiece

Heat resistant, thick borosilicate glass

Finger carb for controlled airflow

Wide base for secure support
What's Included

(1) 5 inch tall glass bong

1 removable glass bowl with stem

Discreet delivery

Secure packaging to make sure your product is delivered safely

A great smoke pipe that will give a great rip

How to Use a Bong:
For people inexperienced with bongs, they can be a little confusing. Smokers are never sure how much water to add to a bong or even where to add the water to a bong.
It can also be confusing to know how to place your mouth over a bong and whether you should blow into it like a straw in milk to make bubbles, or inhale like you typically would when you smoke. You definitely want to inhale, blowing into a bong never works out well!
There are also questions about how to clean a bong or how to smoke a bong. Follow this simple guide to ensure your bong is producing the biggest hts, every time.
How to Fill a Bong with Water
Just add enough water through the top of the chamber so that the water level covers the bottom of the downstem extending down from the glass bowl into the base of the small bong.
How to Pack the Glass Bowl of a Bong

Make sure to grind up your stash well and pack it into the big glass bowl. We recommend using a rolling tray and metal grinder for best results.
How to Smoke a Bong

Use your finger (most likely your thumb) to cover the carb hole in the back. Place your mouth inside the mouth piece at the top of the chamber so that your cheeks create a seal.
Light the bowl with a butane lighter or a match and inhale. The bong will make a bubbling sound and the chamber will fill with smoke. Once the chamber is full of smoke, release the carb hole and you will inhale the smoke clearing the chamber.
How to Clean a Bong

Once you have finished smoking, scrape the bowl free of ash, empty the bong of water and store the smoke pipe safely. Use a pipe cleaner to get deeper into the downstem to remove stubborn resin.
If you want to know our step by step process on how we keep our glass pieces hitting like a champ, check out our guide on how to clean a glass bong.
Dimension

┼ Height: 5 inches
┼ Depth: 3 inches
┼ Width: 2 inches
┼ Weight: 7.84 ozs
Material

If Your Smoke Pipe Arrives Broken

If your smoke pipe arrives broken, take a picture immediately and send it to heather@atomicblaze.com. A replacement will be sent right away, as long it as it complies with our

returns and refund policy
Warranty Information
If your smoke pipe arrives broken, take a picture immediately and send it to heather@atomicblaze.com. A replacement will be sent right away, as long it as it complies with our returns and refund policy.
Product Videos
Reviews